Meet Sara Faye Nicholas, PA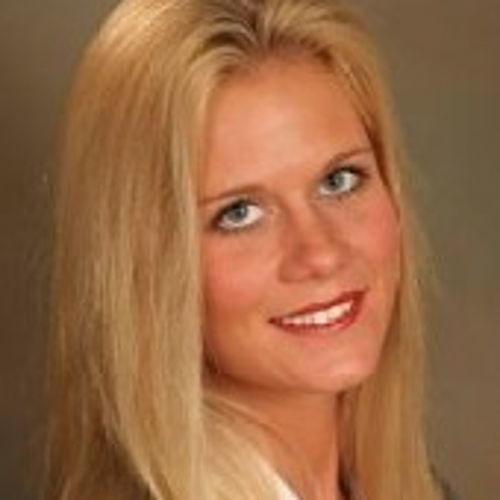 Sara Faye Nicholas, PA is a Realtor in all of the Central Florida areas. With profound experience in this field she was also raised and attended school in her current network area. She is very hands on and is always available by a cell phone call, text or email.
Sara can provide the best advice to home sellers and can help you get your home ready to sell within 30 days using top marketing strategies as well as utilization of her network having over 15 years in the local Real Estate business.
Looking to buy? Sara Faye Nicholas, PA is the team lead of the Platinum Elite Team whom can give you the right advice in all areas working together day and night to find the keys to your new home as your very own team of skilled buyer agents.
sarasellsfloridahomes@gmail.com
Reviews and Testimonials...
"It was a true pleasure working with Sara to find and close on my new home. She knows how to narrow down the search for her buyers needs and was always informative of the next steps all the way to the closing table and the move! I highly recommend her as your Realtor. " - Arthur
"It is always a pleasure working with Sara. She is always available by phone or email and is very responsive. She is committed to ensuring sales of all assigned assets at top dollar and minimal DOM. She is always on time, if not ahead, when completing tasks in the system." - Rick - REO Asset Manager
"Sara was a licensed Realtor for my brokerage when we were under the Exit Realty Franchise arrangement, prior to her current position with Charles Rutenberg Realty. She has a no-fear attitude, works hard, seeks help when she needs it, and learns quickly. She is very attractive with a personality to match, and has unlimited potential. She was rapidly developing into a real asset to our organization, and we would welcome her back at any time." - Floyd Fulford - Broker
"Sara is very detail oriented and enjoys helping people find the right house for their needs. She worked as my assistant in business brokerage and then moved on to sell homes. I would highly recommend Sara to assist in foreclosures and short sales." - Sheree
"Sara Nicholas is one of the most dedicated, hard working, agents I have ever had the pleasure of meeting. If you are looking for your first home or your mansion, Sara is the agent that is right for you." - Ginevra
"Sara is a true professional who puts her customers and clients needs first. If you are thinking about selling or buying a home in Central Florida there is a clear choice, Sara." - Charles
"Sara is an outstanding Realtor. After having a bad experience with a different Realtor we were frustrated and discouraged about the house hunting process. Sara's experience and knowledge got us through after we were ready to give up. She knows Central Florida well and did a great job of listening to our needs and managing our expectations along the way. She also took the time to educate us on some of the processes and was always available for questions. At the end she was the one that was able to close the deal on our home, if it weren't for her we'd still be looking instead of happily settling in to our new place. I am so thankful we found her when we did. She will go above and beyond to help you and doesn't believe in quitting. Referred by Peggy Cohen with Wells Fargo. 110 Habersham Dr, Longwood, FL 32779" - Querales
"As a Realtor myself and having closed two transactions with Sara, I can attest to her people skills and professionalism. Sara not only knows her business, she has a talent for relating to everyone involved in an amiable manner that faciltates a successful closing. I'm happy to know Sara and look forward working with her again!" - George Crawford